Comprehensive Institutional Plan
College Plan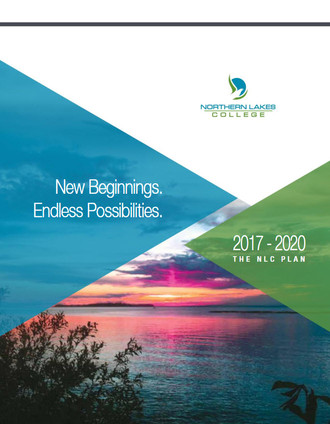 Northern Lakes College has developed the Comprehensive Institutional Plan (CIP 2017 – 20) to guide the College's strategic planning process. This plan will ensure that we remain keenly focused on the provision of access to post-secondary programs while maintaining the principles of quality and affordability. To ensure we are responding to the expressed needs of the students in our region, we are developing new learning pathways for our students and entering into new collaborative programs with our partner institutions.
This plan is intended to be the catalyst to guide the ongoing strategic planning process that will result in the development of credit and non-credit programming to support the economic and community development needs of the communities we serve. As well, we have focused this plan on the ongoing development of student success initiatives, technology enhancements and community engagement opportunities.
Northern Lakes College maintains six key values that guide us in this plan:
- Community
- Respect
- Accessibility
- Collaboration
- Excellence
- Life
These are also in keeping with the new Adult Learning System Principles of Accessibility, Affordability, Quality, Accountability and Coordination.
​Northern Lakes College is a unique and vibrant Comprehensive Community Institution that serves over 50 communities including 15 First Nations and four Metis settlements. Northern Lakes College is a leader in distance learning and continuously strives to enhance the use of digital learning resources. These technology enhancements will allow our students to access their programs of choice and to succeed in their educational pursuits. This allows us to ensure that post-secondary education is a more affordable investment for northern and rural Albertans.
Northern Lakes College has always been connected to our communities through our Community Education Councils (CEC) and who ensure that programming is adapted to the unique demands in their own community. Our Mobile Trades Training units to support outreach to smaller communities to access pre-Apprenticeship, pre-Technology and Dual Credit programming. Our future plans include the addition of environmental programming as well as programs to support our growing Forestry industry.