NLC Golf Volunteers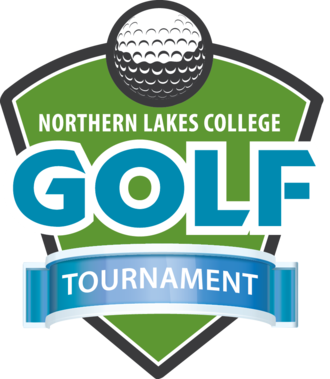 Northern Lakes College is in search of volunteers to help make the NLC Friends and Partners Golf Tournament on Friday September 7, 2018, a success!
So many perks!
NLC Golf Shirt
NLC Volunteer Kit with goodies
Free Lunch 
Enter into a volunteer draw for a great prize! (Volunteers are required to have been registered as on-site to be eligible)
Benefits to volunteering:
Visible impact of your volunteer efforts
Opportunity to meet new people
Learn new skills and develop the ones you already have
Be a part of your community and have fun!
Spend a day out on the green assisting our guests in a variety of roles. To see what volunteer positions are available please see the positions listed below.  Interested? Please use the sign-up sheet below, make sure to indicate the position you are interested in.
Date: Friday September 7, 2018
Location: Gilwood Golf Club, Slave Lake
Hours of Commitment: 10am - 6.30 pm
Position requires handling cash and receipts
Ability to work well with a diverse group of NLC staff and volunteers
Friendly and Outgoing
Must be 18 years or older
Position info for volunteers:
Date: Friday September 7, 2018
Location: Gilwood Golf Club, Slave Lake
Hours of Commitment: 10am - 6.30 pm
Monitor and verify shots on hole in one following specific criteria ("No mulligans allowed")
Ability to work well with a diverse group of NLC staff and volunteers
Friendly and Outgoing
Must be 18 years or older
Position info for volunteers:
Date: Friday September 7, 2018
Location: Gilwood Golf Club, Slave Lake
Hours of Commitment: 10am - 6.30 pm
NLC Representatives provide information on the days program while engaging participants in an short activity
Ability to work well with a diverse group of NLC staff and volunteers
Preferred: NLC Staff
Friendly and Outgoing
Must be 18 years or older
Bag Check and Banquet Set-Up
+
Position info for volunteers:
Date: Friday September 7, 2018
Location: Gilwood Golf Club, Slave Lake
Hours of Commitment: 10am - 6.30 pm
Bag Check volunteers welcome guests, ensure the smooth arrival and exit of all participants, their golf bags and golf carts 
Bag Check volunteers will register guest's, provide bag tags, and ensures that guest's bag is safely secured it to their golf cart
After the golfers are all registered (approximately 11:00 a.m.) Bag Check volunteers will proceed to banquet room to assist with setup
Ability to work well with a diverse group of NLC staff and volunteers
Friendly and Outgoing
Must be 18 years or older
Position info for volunteers:
Date: Friday September 7, 2018
Location: Gilwood Golf Club, Slave Lake
Hours of Commitment: 9.30am - 8.30 pm
Providing pick-up and drop-off to guests, and volunteers from the Slave Lake Campus to the Gilwood Golf Club
Requires a Class 2 license
Preferred: NLC Staff
Ability to work well with a diverse group of NLC staff and volunteers
Friendly and Outgoing
Must be 18 years or older
Position info for volunteers:
 Date: Friday September 7, 2018
Location: Gilwood Golf Club, Slave Lake
Hours of Commitment: 4.30pm - 9.00 pm
Help with raffles and prizes during the dinner and with the final presentation
Ability to work well with a diverse group of NLC staff and volunteers
Friendly and Outgoing
Must be 18 years or older