Student Wellness Community Events

Building a sense of community and belonging is important to our overall health. Student Wellness strives to cultivate the health and wellness of our students – physically, mentally, and socially by increasing awareness of wellness opportunities in your community.  


Community Events

Peerless Lake /Trout Lake First Nation
+


Cultural Events

Peace River Pow Wow
Save the Date 
June 3-4, 2023
Driftpile Cree Nation Pow Wow
Save the Date
June 23-25, 2023
Online Events

AHS Free Programs Winter 2023 (January to March)
SHC Wellness Centre
Program Guide
Click here to view Program Guide
AHS March 2023 Workshops
TO REGISTER for a Zoom class call: 1-877-349-5711
Or you can self-register at: https://www.healthylivingprogram.ca
Caregiver Education Sessions
Caregiver Education Sessions and Adult Education Sessions
For more information visit https://www.cyfcaregivereducation.ca/home
Additional Wellness Resources

Wellness Together Canada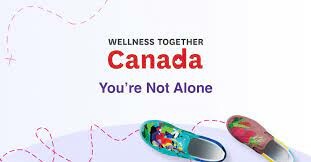 Help is a click away
AHS Addiction and Mental Health Support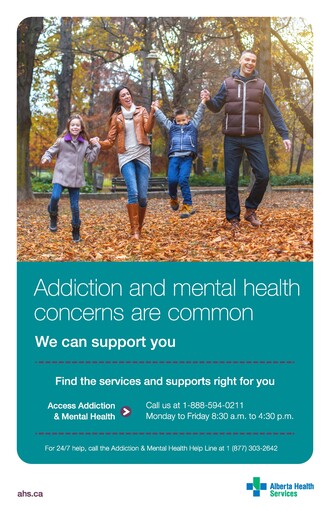 Access Addiction & Mental Health
Call 1-888-594-0211
Monday to Friday 8:30am to 4:30pm
For 24/7 help call 1-877-303-2642
Indigenous Support Line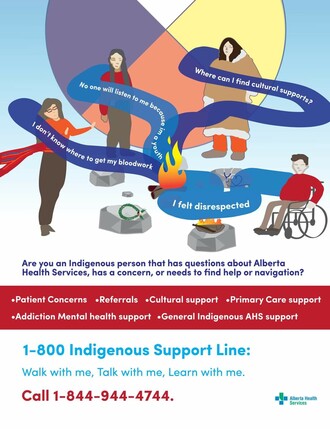 1-800 Indigenous Support Line
Call: 1-844-944-4744
Buddy Up Program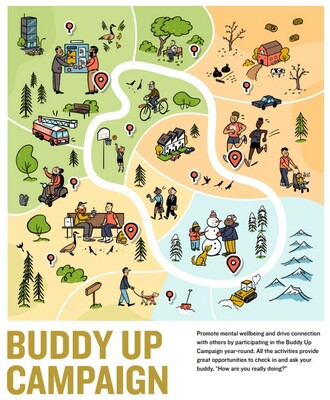 Buddy Up is a suicide prevention campaign by men for men, encouraging them to have
real conversations with their buddies and to support them if they're struggling with thoughts
of suicide.
Bounce Back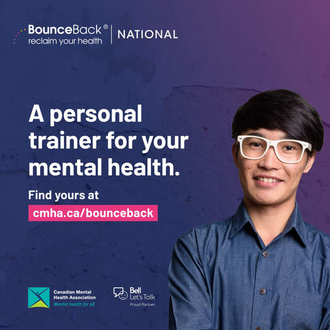 BounceBack® is a free program from the Canadian Mental Health Association (CMHA) designed to help adults and youth 15+ manage low mood, mild to moderate depression, anxiety, stress or worry. Working with workbooks and a trained coach to guide you and encourage you to reflect, BounceBack® can help you build skills to improve your mental health.
Togetherall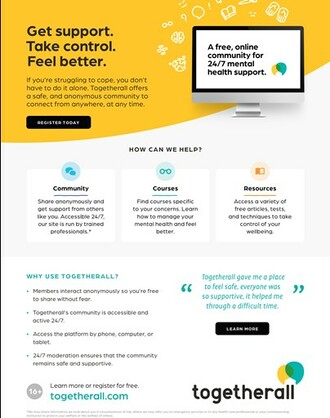 Togetherall is a safe, online community where people support each other anonymously to improve mental health and wellbeing.
Millions of people across Canada have free access through organizations, colleges and universities. Togetherall is free to all residents aged 16+ in Alberta.
MORE DETAILS: https://togetherall.com/en-ca/