Student Wellness Events

Building a sense of community and belonging is important to our overall health. Student Wellness strives to cultivate the health and wellness of our students – physically, mentally, and socially by increasing awareness of wellness opportunities in your community.  


Community Events

Peerless/Trout First Nation
+
Online Events

Mental Health & Addiction Series
Free education sessions open to the public held on Tuesday mornings from 9:00-11:00 a.m. 
The sessions include: 
June 7 – Understanding the Nature of Addictions
June 14 – Maintaining Healthy Relationships
June 21 – Managing Difficult Emotions
To register, participants can contact, Trina Napier, at trina.napier@ahs.ca or call (780) 849-7127. 
AHS May 2022 Workshops
TO REGISTER for a Zoom class call: 1-877-349-5711
Or you can self-register at: https://www.healthylivingprogram.ca
Additional Wellness Resources

Bounce Back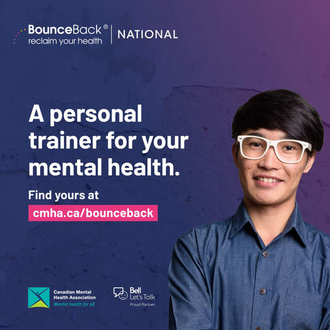 BounceBack® is a free program from the Canadian Mental Health Association (CMHA) designed to help adults and youth 15+ manage low mood, mild to moderate depression, anxiety, stress or worry. Working with workbooks and a trained coach to guide you and encourage you to reflect, BounceBack® can help you build skills to improve your mental health.
Canadian Mental Health Association Recovery College
Recovery College provides free courses that help you develop your own resourcefulness.
MORE DETAILS: https://recoverycollegeedmonton.ca/courses/?filter=online
Togetherall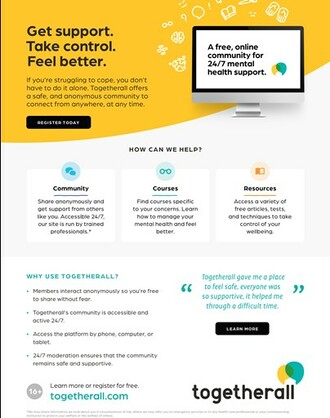 Togetherall is a safe, online community where people support each other anonymously to improve mental health and wellbeing.
Millions of people across Canada have free access through organizations, colleges and universities. Togetherall is free to all residents aged 16+ in Alberta.
MORE DETAILS: https://togetherall.com/en-ca/