Oilfield Operator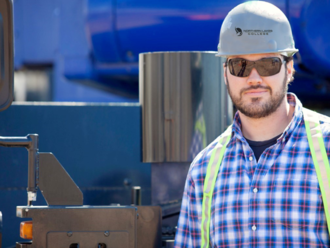 This program prepares graduates to work in the oil and gas industry. You will learn about oil and gas production, industrial safety, and environmental issues. This program includes a hands-on lab component, operating equipment, and becoming familiar with the worksite.
At NLC, we understand our students need the flexibility to balance work and home. Our Oilfield Operator program is flexible enough to fit into your lifestyle:
Available Anywhere
Apply as a part-time or full-time student
One year full-time

This program is available to high school students. Talk to your high school counsellor for more information. 
Learn more about Dual Credit.
Applications should be submitted at least 4 weeks prior to the term start date. Applications received with less than 4 weeks from the term start date may be processed for the next available start date.
Full-time September 6, 2022– June 30, 2023
Part-time applications are accepted on a continual basis! Begin your studies in any month!
Major oil and gas producing companies hire or contract Field, Battery, and Plant Operators.
Further Educational Opportunities
+
Companies who hire operators usually provide an internal training program for career advancement. Experience as a Production Operator combined with further related technical training, such as Power Engineering (Certificate), Petroleum Engineering Technology (Diploma), or Petroleum Engineering (Degree), provide nearly limitless career advancement opportunities in the oil and gas industry.