Indigenous CAREERS Explorers Academy
Indigenous CAREERS Explorers Academy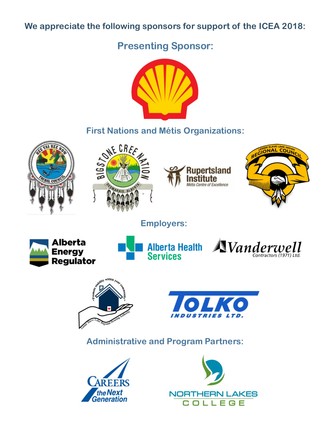 Youth are given the opportunity to experience actual work site conditions and be exposed to a variety of occupations through a five week classroom learning and internship.
Students from Slave Lake and the Lesser Slave Lake Region will gain an understanding and appreciation for responsibilities and duties of specified occupations. The goal of the program is for youth to develop relationships with industry and gain exposure to employment/career prospects. The intent is to keep the youth motivate to finish school and pursue post-secondary education in order to gain a life-fulfilling career in an area of interest.
Youth will gain opportunity to:
Develop employability skills
Gain the experience of workplace training and working with mentors
Prepare for future educational and career pathway choices
Appreciate the value and need for safety in the workplace and in daily living
Gain exposure to college campus life
Learn life skills
Attend and participate in evening recreational youth activities
Participate in team development
Students from the Metis Community, Bigstone Cree Nation, Lesser Slave Lake Indian Regional Council and the Kee Tas Kee Now Tribal Council are eligible to participate in the program. Applications are to be submitted to the Chair of Dual Credit and Recruitment at Northern Lakes College, followed by interviews based on the following considerations:
Good citizenry (attitude, behaviour, and conduct)
Adaptability
School academic progress
Interest to observe and learn
Willingness to practise safety
Initiative and resourcefulness
Demonstrates a dedication to the program
Respectful and honest
Demonstrates sound work ethics
Team player
Parent or Guardian consent is required to participate in the program.
Application period for the 2018 Indigenous CAREERS Explorers Academy has closed. 
Are you interested in being a Residence Supervisor for the camp? Click here for more information. 
For more information contact:
Brian Panasiuk
Chair Dual Credit and Recruitment
Northern Lakes College, Slave Lake Campus
E: panasiuk@northernlakescollege.ca
P: (780)-751-3311
Toll free: 1-866-652-3456