Community Adult Learning Program

We get it! It's a big step, but the reward is so much bigger! Apply for Adult Basic Education and know that NLC is with you every step of the way!
Students are eligible for sponsorship of course tuition and learner resource fees through our Community Adult Learning Program. This includes a laptop!
Applying online is free! Select Academic Upgrading and NLC will be in touch to help you complete your Education Plan.
---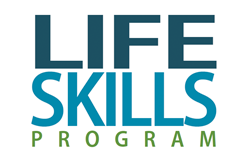 LIFE SKILLS PROGRAM
The perfect ONLINE, two-week program to prepare you for Academic Upgrading. 


Learn about Financial Management, Computer Literacy, Meeting and Connecting with Others, Developing Skills, Personal Management Skills, and Interpersonal Management.


---

Are you a CALP organization interested in partnering with NLC? 
Check out the CALP Partnership Toolkit by clicking here.




The Community Adult Learning Program supports over 120 community-based learning organizations who provide Adult Literacy and Foundational Learning opportunities in over 430 communities in every region of the province. These Community Adult Learning Programs (CALPs) are supported by the Community Learning Network, who works collaboratively with diverse system stakeholders and partners, to provide CALP staff with the professional development, training and support services they need to drive relevant, quality adult learning.
The Community Adult Learning Program is funded and supported by the Government of Alberta.
The Community Adult Learning Program works with providers to achieve the following outcomes:
Adult learners are proficient in foundational skills.
Adult learners participate in further learning opportunities.
Adult learners navigate the learning system.
Adult learners benefit from learning opportunities within their communities.
For more information contact:
Robyn Ord-Boisvert ordboisvertr@northernlakescollege.ca (780) 849-8713
---
If you are interested in applying for CALP funding, please apply though Northern Lakes College on the Apply Now button above and select Academic Upgrading. NLC will be in touch to help you determine your Education Plan and eligibility.


---
Community Adult Learning Programs within the Northern Lakes College Stewardship Region


Northern Lakes College has established Community Adult Learning Programs in eight communities within the NLC's service region. Northern Lakes College is able to enhance the entire adult learning continuum, bringing foundational learning, or Basic Education Level (BEL), programming and employability skills classes to residents in these communities. Students are able to access the local NLC campus to take the online courses, use the computer labs, and access other resources on site. The cost of books and tuition for the BEL courses in these communities is covered by the CALP funding. Programming is available to both full-time and part-time students.
| | |
| --- | --- |
| Atikameg Campus  (780) 767-3893 | Cadotte Lake Campus  (780) 629-3934 |
| Chateh Campus  (780) 321-2578 | Driftpile Campus  (780) 355-3550 |
| Grouard Campus  (780) 751-3200 | Loon River Campus  (780) 843-8363 |
| Peerless Lake Campus  (780) 869-3811 | Wabasca Campus  (780) 891-3766 |
Request for Northern Lakes College Social Media Use
+
CALP Coordinators are invited to request their events and activities promoted on Northern Lakes College social media platforms. 
Contact External Relations with the details of the event, course or activity. externalrelations@northernlakescollege.ca 780-849-8638