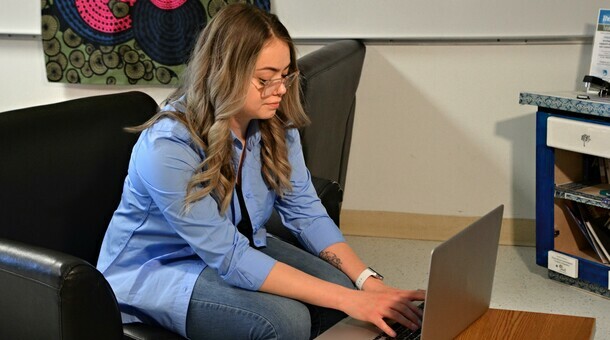 What makes online learning different at NLC?
At NLC, we understand our students need the flexibility to balance work, home, and school. Which is why we offer our students a Supported Distance Learning (SDL) environment, making it easy to get a post-secondary education that fits your life schedule.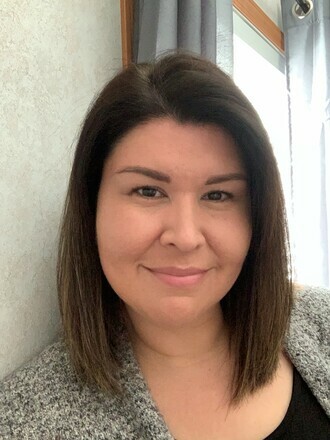 IT'S NEVER TOO LATE TO FOLLOW DREAMS
Selected as the valedictorian of the 2021 graduating class at Northern Lakes College, University Studies graduate, Jeri Asels, has modelled grit, determination, and resiliency in her studies, particularly when her family fell ill with COVID-19 at the beginning of the winter 2021 term.
Education you can access from anywhere
Missed a class and need to catch up? Didn't 100% understand a topic? Had unexpected family obligation? Life gets in the way, and we get it! Classes are recorded, and are accessible 24/7/365. With access to online tutoring, e-counselling services, funding services, the NLC Connect App, and the library's extensive digital collection, you will receive the same quality learning experience you would on campus.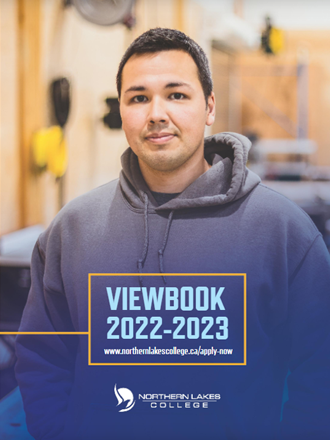 2022-2023 Viewbook
We understand that making decisions about college can be difficult, and we are here to help. Scan through our Viewbook to find information on student awards, student residences, the Northern Lakes College Students' Association, academic requirements, the application process, and more.
Student Services
You are here to learn. We are here to help. At NLC, we understand that life doesn't hit pause when you become a student. Being successful means finding balance, navigating challenges along your educational journey, and having access to the support you need when you need it. As part of NLC's unique Supported Distance Learning model, we offer a variety of both distance based and self-directed resources and services to support your path to success.