Welcome to CE&CT
With a wide range of courses delivered online, we are committed to providing the skills development, career enhancement, and interest training that you want. Your training needs are why we are here.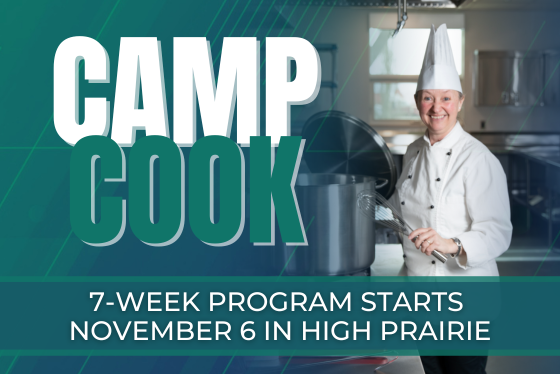 CAMP COOK
Get the necessary skills to begin your career as a camp cook with training from Northern Lakes College! This hands-on training covers nutrition, safe food practices, basic kitchen skills, sanitation, and more.
Location
High Prairie Campus
Times
November 6 - December 22, 2023
Additional Online Training and Resource Links
CE&CT is here to help you develop your career and explore education and training.
Learn More