NLC offers accredited high school courses that can help you meet post-secondary requirements, earn a high school diploma, or gain employment. These programs are designed for adults of all ages and abilities and are available full-time and part-time.

ACADEMIC UPGRADING FUNDING
Students can apply for Foundational Learning Assistance to help pay for Academic Upgrading courses. Click here for funding information.

NEW! You can now study from home and still receive funding, there is no longer a requirement to attend classes at a Northern Lakes College campus.
Reaching your educational goals is possible with our Adult Basic Education program. The Adult Basic Education program is an accessible and affordable way to prepare you for your high school diploma, career training, or employment. 

ADULT BASIC EDUCATION FUNDING
Adult Basic Education Students may be eligible for sponsorship of course tuition and learner resource fees through our Community Adult Learning Program.
Each student that is eligible for a CALP sponsorship will receive a free laptop! Click here for more information.
---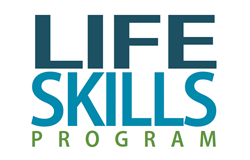 LIFE SKILLS PROGRAM
The perfect ONLINE, two-week program to prepare you for Academic Upgrading. 


Learn about Financial Management, Computer Literacy, Meeting and Connecting with Others, Developing Skills, Personal Management Skills, and Interpersonal Management.
LEARN MORE ABOUT THE LIFE SKILLS PROGRAM »




---

There is no application fee* for Academic Upgrading or Adult Basic Education at NLC! 
Visit our online application page then select Academic Upgrading and NLC will be in touch to help you complete your Education Plan. 

*All other fees still apply
Academic Upgrading
Term 1: September – January 
Term 2: February – June  
Adult Basic Education
Term 1: September – January 
Term 2: February – June  
Delivery Methods Explained
+

NLC LIVE Online™: Scheduled classes online, where students log in to a program (Blackboard Collaborate™) with instructors and peers on the same day, at the same time.

NLC Anytime, Anywhere: Courses where you do not have scheduled classes, but where you log in to a program online (Moodle) at any time and do your work. 

Blended: Courses where you have a combination of face-to-face and online (NLC Anytime, Anywhere and/or NLC LIVE Online™).

Dual Credit: Students in high school can experience College programs while earning post-secondary credits.