Supported Distance Learning
The Education You Want. The Flexibilty You Deserve.
How is online learning different at Northern Lakes College?
NLC LIVE Online ™ provides a Supported Distance Learning (SDL) environment. We do more than simply provide learning material and let you learn at your own pace.
NLC offers online classrooms that allow you to interact live with other students and instructors
Classes are recorded so, if you miss a class or need a refresher, you can watch the session in the evening, over lunch, or anytime that works for you!
With access to online tutoring, e-counselling services, scholarships, funding services, the NLC Connect app, and the library's extensive digital collection, you will receive the same quality learning experience you would on campus.
Benefits of Supported Distance Learning
Northern Lakes College Supported Distance Learning Model

ACCESSIBILITY - Same day; same time; any location*. Variety of programs and courses.
AFFORDABILITY - From home, work, or in between. No need to relocate.
EXCELLENCE - First-rate curriculum.
FLEXIBILITY - Recorded sessions.  Work, life, school balance.

* Some programs and courses are offered through NLC Anytime, Anywhere. There are no scheduled classes and students log in online anytime to complete their work.
---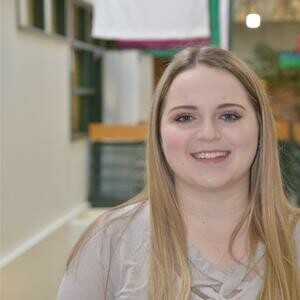 NLC LIVE Online™ Makes all the Difference

When Erin Mitchell and her family needed to be in Newfoundland to be with her ailing grandmother, the College's innovative NLC LIVE Online™ delivery model allowed her to continue her studies. The University Studies student didn't miss a beat when it came to her classwork during the month away.
---
---
* Some of NLC's programs have required onsite components that must be completed at a NLC location. Please see the individual Program Profile document on the programs webpage.