Current Students
Our students are at the centre of what we do. As a Northern Lakes College student, it is all about having access to information that is relevant to you. Explore the wide range of services available to support you on your educational journey.
Northern Lakes College provides top-quality post-secondary education right where you live, using technology that connects you to your instructors and other students throughout northern Alberta. 
We have a wide range of programs, including:
Free Business Courses for Credit Students
Northern Lakes College has collaborated with the Council of Community Education Committee, Alberta Innovates, Regional Economic Development Initiative (REDI), and Community Futures Northwest to launch the Business Bootcamp in the NLC service region. The Business Bootcamp offers a series of courses that will help build capacity, and meet specific training needs in the region. The Business Bootcamp is a unique opportunity for entrepreneurs, managers and aspiring entrepreneurs to acquire essential business skills. The four aspects of the Business Bootcamp are Business planning, Human Resources, Marketing, and Bookkeeping. The Business Bootcamp is free to NLC Credit Students.
Download: Online Business Bootcamp courses for NLC Credit Students - PDF
NLC Credit students have two ways to register for the Business Bootcamp:
Fill out the Online enrollment form - PDF and email it to: work@northernlakescollege.ca
Call Continuing Education to register (780) 849 – 8623 or toll free: 1-866-652-3456 ext. 8623
NLC Student Health 101 Magazine
The Student Health 101 magazine provides you with a multi-faceted program designed to improve student health, wellness, and lifestyle education about the health issues. The Student Health 101 Magazine delivers online information on campus resources, helpful tips, interesting articles, and ways to promote your personal health and wellness. The magazine is updated every month with brand new content.
Examples of what you can read about in the magazine are Physical health, Emotional wellness, Nutrition, Learning, Overcoming barriers, Career planning and much more!
Looking for help with your studies?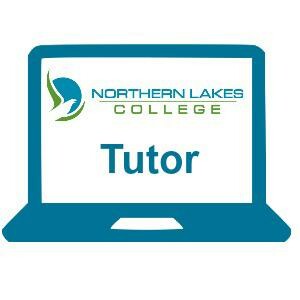 Your NLC Tutor, Alena, is available to help all Northern Lakes College students with writing and study skills. Visit the NLC Tutor website (log in with your NLC email and password)
Upcoming workshops:
February 14 - Reading your Textbook
February 21 - Paragraph Structure 101
March 7 - Taking Great Notes
All workshops are in Collaborate at 12pm.