Our President
President & CEO
Dr. Glenn Mitchell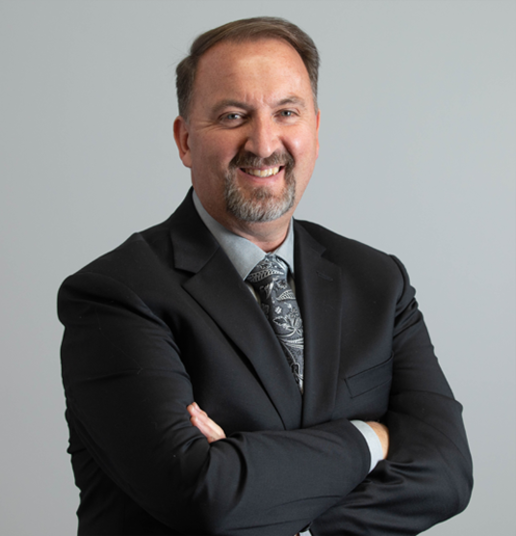 Our President
President Mitchell, who has resided in Slave Lake for 22 years, has over 20 years of leadership experience in the education sector and a demonstrated commitment to post-secondary education through his 13-year tenure with the College. He has held positions which include Distance Learning Coordinator, Director, Dean, and Vice-President, Academic. President Mitchell's educational background includes two undergraduate degrees and a diploma in Adult Teacher Education from Memorial University of Newfoundland, a Master's Degree in Leadership from the University of Calgary, and he is currently a doctoral candidate at the University of Calgary specializing in Leadership in Post-Secondary Contexts. 
Highly regarded by his provincial peers through his participation in and chairing of both the Regional Stewardship Provincial Committee and the Alberta Deans of Business, President Mitchell has also served on the Professional Development Advisory Committee, the Alberta Deans of Foundational Learning, and various other provincial committees and groups. President Mitchell has been commended provincially for his work in bringing the Community Adult Learning Programs to Northern Lakes College. 
President Mitchell has a vision to build upon the strong community engagement legacy established by his predecessors. With the unique Community Education Committee model that has been in place since inception, Northern Lakes College is truly a college of communities. President Mitchell's vision is one of growth, where we continue to provide opportunities for students as we have in the past, and to expand into new areas like technology and environmental sciences. He wants to build on established relationships in the region with municipalities, First Nations, Métis Settlements, school divisions, and business and industry. He believes we can achieve greater things within our region when we work together.
With a demonstrated success of collaboration, President Mitchell will continue to nurture existing relationships and initiate new partnerships that result in exciting opportunities for students. "All partnerships are important and exciting, and we are thrilled with our Campus Alberta partners including the University of Calgary, Lakeland College, Medicine Hat College, and Athabasca University. We value our relationships with numerous school divisions throughout the province focused on dual credit, and our work with the Community Adult Learning Programs and the Community Learning Network, focused on foundational learning opportunities for students," says President Mitchell.  
President Mitchell embraces the Northern Lakes College values of community, collaboration, respect, accessibility, lifelong learning, and excellence, and will grow programs and services in ways that both meet the emerging needs of the labour market, and enable students to continue their education, to improve their employment opportunities, and to enhance their quality of life.
Northern Lakes College Board Chair, Daniel Vandermeulen states, "President Mitchell has a strong commitment to community-based education and Supported Distance Learning, and I am confident that he has the experience and imagination to lead Northern Lakes College into the future."