NLC Alumni Applauds Opportunities Provided Through Supported Distance Learning
Posted on Mar 17, 2023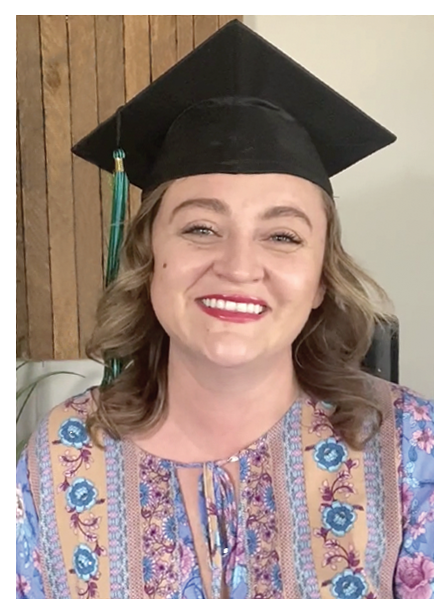 Originally hailing from Saskatchewan, NLC alumni, Jocelyn Scott, did not always know what path she wanted to pursue. She managed a restaurant in Edmonton before deciding to go back to school, but worried her high school grades might prevent her from pursuing a post-secondary education. Through an internet search, Jocelyn learned about Northern Lakes College and was thrilled by the possibility of attending university-level courses through Supported Distance Learning, despite her urban home base. A working mother of two, Jocelyn credits the program for both its flexibility and for the relationships she made with other students, despite the distance.
"We are given the opportunity to form relationships in a new way, and I think it's almost sometimes in a deeper way," says Jocelyn. "Supported Distance Learning can offer an equal opportunity for students no matter where they come from. We all get to hear each other's stories either through discussion forums or in introductions or even just hearing them speak in class. It's quite amazing, and I really enjoyed it," she explains.
Jocelyn, who graduated from the College's University Studies program, was selected as the valedictorian of the 2020 graduating class. Jocelyn was then accepted into the University of Calgary's Community-Based Bachelor of Education program, a partnership with Northern Lakes College. Jocelyn has future goals to follow in her NLC instructors' footsteps, eventually pursuing a Master's in Adult Education so that she might inspire and encourage future college students, as well.
"The teachers at NLC are unbelievable. Their communication skills are great, and when you send them an email, they usually get back to you within the hour! They're just so warm and so welcoming and they really go above and beyond to support their students. If you don't understand something that's being taught, they will teach the concept to you 16 different ways until you are confident in the subject. I don't know what NLC's instructor training program is, but whatever they're doing, they are doing great!"
She leaves this advice for future or potential Northern Lakes College students, "Keep pushing and keep following your dreams. Remember the person you are today, or can be tomorrow, is not the same person you used to be. Your high school marks do not reflect who you are as a mature student. NLC gives you the opportunity to keep going and will support you in every direction you want to go. So, pick your direction – or, heck, 17 different directions - and let's go!"
LEARN MORE ABOUT UNIVERSITY STUDIES PROGRAMS AT NLC »