Overcoming Adversity
Posted on Oct 27, 2022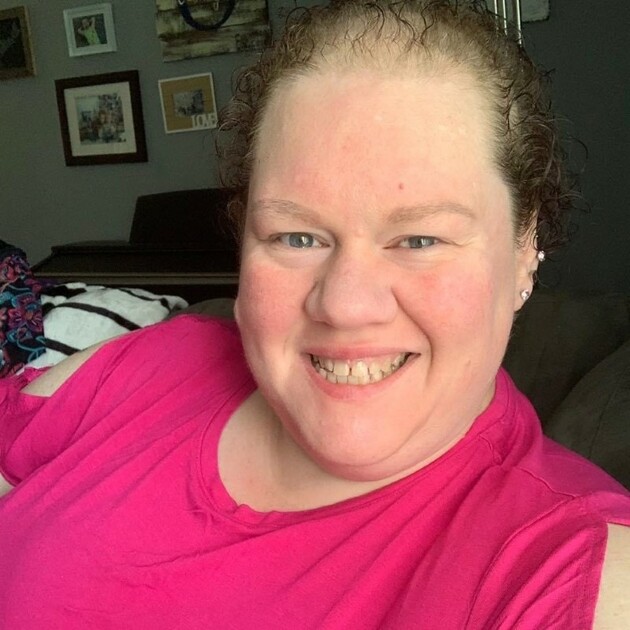 Until attending Northern Lakes College, Amanda Gach's school experiences had largely been negative. She'd left high school due to bullying, turning to online classes as an alternative. Years later, when her employer encouraged her to register for college classes, Amanda initially felt reluctant.
"I was working as an office manager at a spa at the time," Amanda says. "My employer was great, but she worried about what I would do once she retired and closed down her business. She told me I should get an education, so I could build a more secure future. That seemed like such a big deal, though. I called my sister because I was so stressed and told her, 'I can't do this. I'm forty years old!' and she just laughed and said, 'Yes, you're forty years old. But in two years, will you be a forty-two-year-old with an education, or a forty-two-year-old with nothing?' It made sense, so, I just went for it."
With her employer's support and her sister's encouragement, Amanda reached out to the Northern Lakes College, Peace River campus and learned of the Business Administration program. However, it was then she discovered an additional challenge. The online high school she'd attended had not been an accredited institution, therefore she did not hold a recognized high school diploma.
"I was shocked," Amanda recalls. "I thought that was the end, but the advisors at Northern Lakes College told me not to worry, and that I could still apply for the Business Administration program after completing the GED program."
Happily, Amanda excelled in obtaining her General Education Diploma, and very quickly began post-secondary studies. "That was a busy time!" Amanda says. "I worked full time and kept a full-time course load, working on my education after work and on weekends. It was important to keep my full-time student status to qualify for student loans. The College was so understanding when it came to supporting me as I managed my personal life. For example, I knew I could request an exam to be rescheduled if there was a work conflict. I also had an instructor regularly take time out of her day to provide me with extra tutoring when I struggled with a certain concept. The staff at Northern Lakes College are very, very for the pupil."
Amanda graduated with a diploma in Business Administration and successfully applied to work as a human resources assistant for a business offering competitive benefits and future career advancement. But Amanda wasn't ready to stop there. When she learned that NLC had partnered with Portage College to offer a Business Administration Diploma in Accounting, she jumped at the opportunity.
"I'm excited to finish my Business Administration Diploma in Accounting, even though accounting isn't exactly the field I want to work in. Still, I know the diploma will provide me with skills that are important in office environments. That's important because my ultimate goal is to build a career in human resources. I want to assist others affected by workplace harassment or workplace violence. Because of my own experiences being bullied in high school, I know there are adults still facing the same problems, and while there's no way to completely stop it, I want to play a part in minimizing the negative experiences people face."
Amanda's advice for others is to stay the course. "Don't stop. You must take an active role in your own life. Just because you're in your thirties or forties doesn't mean you can't go back to school. Go for what you want." 

Learn more about Business & Administrative Studies programs at NLC »