Regaining What She Left Behind
Posted on Jun 17, 2016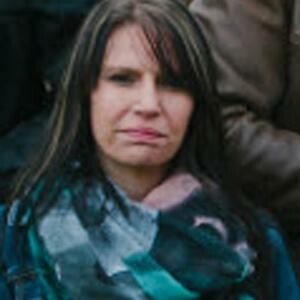 Leaving school at the age of seventeen to care for her first child, Candice Seweryn recalls being conflicted. She was an average student and though she felt the support of her family, a small piece of her it seems, was left behind. If not critical of her choice to leave school early, Candice was at least sensitive to her feelings of loss.

Years later and now the mother of three, Candice chose to amend her past and with her husband's encouragement and support from family and friends, she enrolled in Academic Upgrading at Northern Lakes College. Her long-term goal was to become a nurse but she struggled with the immediate challenges of balancing three years of full-time academic upgrading with all of the other demands associated with being a wife and mother of three. Candice persevered through, not losing sight of her goal until she finally achieved enrollment into the Practical Nurse Program at Northern Lakes College.

Candice cannot mention the next two years in the Practical Nurse Program without speaking of the positive and supportive instructors who helped her through the difficult times. As Candice attests, "Many times it was very tough and I wanted to give up but my family and Nursing Instructor Lori Airth coached me through, telling me to focus and stay committed. They would tell me to look at all that I had accomplished so far and that it would be worth it."

Candice remembers that her greatest fear, which seemed to loom in the distance was the CLPNA Licensing Exam at the end of her final year. When the time did come for her to write the exam, she was unable to overcome her anxiety and Candice failed. Then, it seems hobbled by her prior disappointment she failed her second attempt as well. Only able to write the Exam three times, Candice felt utter panic and questioned if all her work was for not. Once again though, her support structure came through. Candice's husband found a month-long workshop in Toronto, Ontario which specialized in preparation for the LPN Exam and with her family's encouragement, she enrolled.

Returning home to Valleyview Candice once again faced her fears and registered for her third attempt at the licensing exam. This time her persistence and dedication would pay dividends as she succeeded; the final hurdle of a journey years in the making. It's no surprise though, for Candice wanted to succeed as much for her children as for herself. Reminiscent, she ponders on the sacrifice and time away from her children but not the  message; "I would tell them every day that I am trying to regain what I chose to give away, an education and that they should seize the opportunities right in front of them." As she speaks about that time, her voice still holds the trepidation of her journey but
also great pride in herself and overwhelming appreciation for the people around her.

Not surprisingly, months earlier and under immense pressure just to reach her goal of graduating, she continued to look toward the future and began working at the local Hospital as a Health Care Aide in order to gain experience. Then with her Licensed Practical Nurse credentials and relevant experience, she took on the role she imagined years prior.

It does not end there though as Candice has begun courses required for bridging into a Registered Nurse Program and later this year, she is travelling with a group of other nurses to Uganda, Africa to volunteer at a clinic. When asked about her decision to leave school at seventeen, Candice dismisses any reflection on this as she is too busy counting her current blessings, and looking toward the future.