Friend of NLC: 2020 Award Recipient
Posted on Jul 22, 2021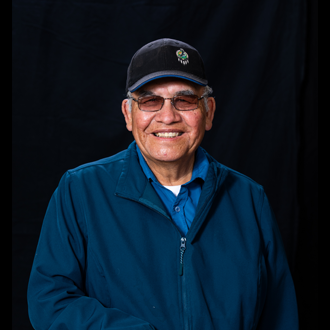 The College was honoured to present Charlie Orr with the award in recognition of his support of the College. Charlie was presented with the award during the Virtual Convocation ceremony hosted in June of 2021.
Charlie has been involved with Northern Lakes College since its inception in his community of Peerless Lake in the late 1960s. He was a member of the Peerless Lake Education Management Committee (EMC), the precursor to today's Community Education Committee (CEC). EMCs were created in advance of the establishment of a Community Vocational Centre in a community.
Charlie was involved in falling the logs in the winter of 1969-1970, which were utilized to construct the original Peerless Lake Campus in 1970-1971. Charlie attended as a student in the campus' inaugural year, 1971-1972.
Except for brief periods, Charlie has remained on the CEC and today serves as the Chair. He is a valued and contributing member of the Council of Community Education Committees (CCEC), where he advocates for the educational needs of his community.
Charlie's ongoing commitment to the College illustrates the value he places on the provision of educational opportunities to adults.