Contract Training
We can develop a program to meet your specific training needs. 
Examples of training packages: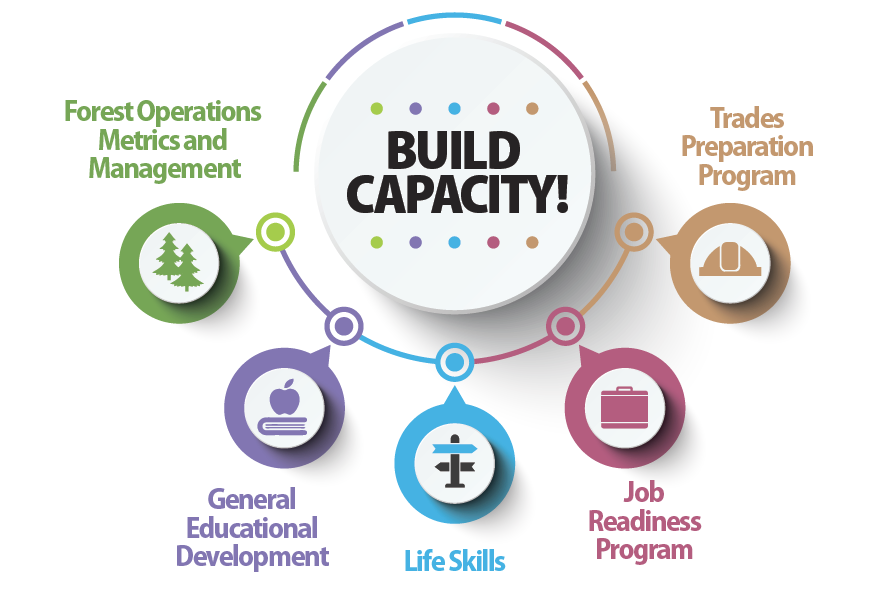 A well-trained work force is any organization's greatest asset. Northern Lakes College offers a variety of programs that can help meet your training needs. If you don't see what you need, we can develop a program to meet your specific training needs.



Forest Operations Metrics and Management
+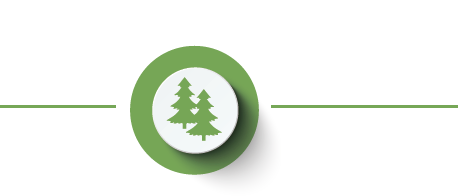 Prepare your clients to participate in the forest industry. Students will be prepared for a wide variety of entry-level positions in forest operations or to participate in a logging training program. Topics covered may include woodland navigation using GPS and compass, woodland stewardship, woodland wildlife and biodiversity, and safety training.
The program includes:
• Simulator Training
• Woodland Environmental Training
• Exploring Woodland Career Opportunities
• Woodland Operational Training
• Woodland Business Training
• Introduction to Forest Management

Certificate Safety courses (optional)
• Chainsaw Safety
• Standard First Aid Level C CPR with AED
• Bear and Animal Awareness
• ATV Safety

Delivery Model:
You decide when, where, and how!
General Educational Development (GED)
+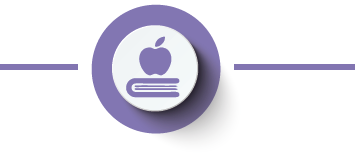 Prepare your clients to successfully write the General Educational Development (GED) examinations in order to obtain their Alberta High School Equivalency Diploma.
Topics of Study:
Language Arts (Writing)
• Part I covers four general content areas: sentence structure, organization,
usage, and mechanics.
• Part II consists of writing an essay.

Language Arts (Reading)
• Two nonfiction selections of 200-400 words: These may include
informational or persuasive texts, critical reviews of the fine arts and the
performing arts, and business documents
• Three prose fiction selections of 200-400 words: These are excerpts from
novels or short stories. There will be one selection written before 1920, one
from 1920 to 1960, and one written after 1960
• One poetry selection of 8 to 25 lines
• One drama selection of 200-400 words

Thinking Skills

Math
• Covers five general content areas, including number and operations,
measurement and data analysis, algebra, and geometry

Science
• Covers general content areas, including life science, earth and space science,
and physical science

Social Studies
• Covers five general content areas: Canadian history, world history, civics and
government, economics, and geography

Delivery Model:
You decide when, where, and how!
The Job Readiness program is a three-month program designed to assist students to improve their employability skills. The program helps students to build the skills necessary to successfully take control of the direction of their lives and improve personal awareness. Students will develop valuable skills to succeed in education, work, and life.
The program includes:
In the Job Readiness program, students will learn job
search skills, resume development, workplace rights and
responsibilities, and gain an understanding of workplace
culture. The students complete safety courses, increasing
their employability in the competitive job market.
The students will have local industry representatives visit
their classroom and do a tour of local industry.

Optional
Students will participate in a week-long Trades Exposure
program. They will learn safe use and maintenance of a
trades site and equipment. They will be introduced to tradespecific
processes and skills (Carpentry, Welding, Electrical).
They will work on small Carpentry projects.

Delivery Model:
You decide when, where, and how!

Assist your clients to develop the skills, characteristics, and attitude necessary to succeed in the workplace or in further schooling. The Life Skills program contains 15 core lessons which are presented in the classroom. The Life Skills coach follows the "Saskatchewan NewStart" life management training method.
Units of Study and Topics:
• Relating to Others
• Giving and Receiving Feedback
• Expressing Feelings
• Team Work
• Stress Management
• Trust in a Group
• Listening to Others
• Attending Behaviors
• Learning Helpful Behaviors in a Group
• Seeing Oneself on Video
• Depending on Others
• Giving a Talk
• Debating a Topic
• Identifying Assumptions
• Identifying Strengths
• Looking One's Best
• Asking Information – Seeking Questions
• Setting Goals
• Taking Responsibility in the Community
This list can be added to or customized to your group.

Delivery Model:
You decide when, where, and how!
Trades Preparation Program
+

Prepare your clients to pursue trades-related training opportunities by upgrading academics and exploring hands-on trades skills. Students will be prepared to write the trades entrance exam for their trade of choice. This program includes: effective study skills, safe work practices, and the basic knowledge and skills required to work as a labourer or apprentice in a variety of trades and industries.
The focus will be on preparing students for success in the Alberta Apprenticeship system. This will include:
• Preparation for the applicable Alberta Apprenticeship Entrance Exam;
minimum preparation to write the Level 2 exam
• Opportunity to experience various trades and their associated
technical training opportunities
• Instruction in workplace and personal/interpersonal skills.
• Construction of a playhouse
This program is project-based. The units of study are integrated
and built around each of the projects. This brings more meaning to
individual activities as they are always linked to the ensuing project.

*Optional Certificate:
Confined Space, Forklift Operator Theory, H2S Alive, WHMIS, TDG, Fall
Protection, Standard First Aid, and Construction Safety Training systems
(CSTS).

Delivery Model:
You decide when, where, and how!
CECT Contract Training Form