Private Course Training
Continuing Education & Corporate Training is your one-stop-shop for efficient and effective employment-related training.
Any of our courses, whether in the classroom or online, can be customized to meet your needs. According to your timetable, at your site or ours, delivered face-to-face, online, or a combination of the two. Contact us today to discuss training solutions.  


Every organization has different training needs. Through consultation, we will identify your company's goals, specific training needs, and budget.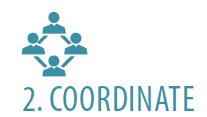 We set up an agreement with dates, location, and pricing.


Our instructors will provide the learning experience to meet your organizations expectations. The course will be delivered at your preferred time and location.
Flat fee
+ Manuals (multiplied by the number of students)
+ Instructor costs (mileage, meals, and accommodation at cost)
Access training when and where you want it
Customize content if needed
We look after coordination and registrations, and keep all records so you don't have to
Take Advantage of the Canada Alberta Job Grant
The Canada-Alberta Job Grant is an employer-driver training program. Employers decide who gets training and what type of training is needed for new and existing employees.

Training can be completed online, on-site, and in the classroom, part-time or full-time. NLC develops and maintains partnerships with regional businesses, industry, and agencies in order to ensure programming reflects the training needs of northern Alberta.
---
CECT Private Training Form