NLC Business Student Attends Entrepreneurial Training
Posted on Nov 5, 2021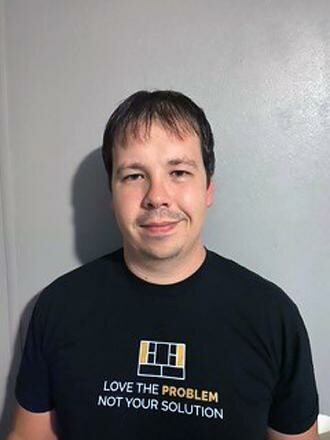 Northern Lakes College Business Administration student, Glen Whitfield, received the opportunity of a lifetime when his instructor nominated him to participate in 90-Day Startup, a workshop for aspiring entrepreneurs. Participation in the training was made possible through Craig Elias, Entrepreneur-in-Residence at Bow Valley College, who supports business students studying at Alberta post-secondary institutions to become first-time entrepreneurs. The training ran from April to July 2021.
Glen originally began studying business in his twenties, but life happened and, before he knew it, almost ten years had passed. When Glen decided to resume his studies, he had a family to provide for. But his thirties also brought a discipline he hadn't known before. This can-do attitude and ability to organize time and prioritize tasks was of huge benefit during his intensive 90-Day Startup training. He explains, "It was a lot of learning, but the coaching and materials made me feel very confident when performing the practical experiments. The greatest benefit for me was the confidence I gained in starting a successful business out of nothing. I now know how to approach potential customers."
Glen's confidence was developed, in part, because of the dedication Northern Lakes College has to the success of students. Glen knew of the NLC reputation for supporting mature students through flexible schedules, and he chose the College so he could continue to work full-time night shifts while earning his certificate. He elaborates, "Northern Lakes College has been phenomenal. Because of their support, I haven't missed a single day of work, except for a few I purposefully took off around finals. I feel like the NLC program is challenging, but at the same time I'm enjoying revisiting subjects for more context and clarity. I also can ask questions I might not be comfortable asking in the workplace. I feel more confident at work and in considering my future." In fact, the experience has been so positive for the Whitfield family that Glen's wife is considering enrolling in the same program.
While not set in stone, Glen's future might include further studies, as he is considering enrolling in a Bachelor of Finance program and entering the banking industry. His advice to other students is to simply 'take the jump.' He shares, "Ask yourself 'what if?' That was the biggest lesson of all for me. You'll never know what you can do until you do it."

Learn more about NLC's Business & Administrative Studies Programs