Success is Possible for Everybody
Posted on Apr 17, 2023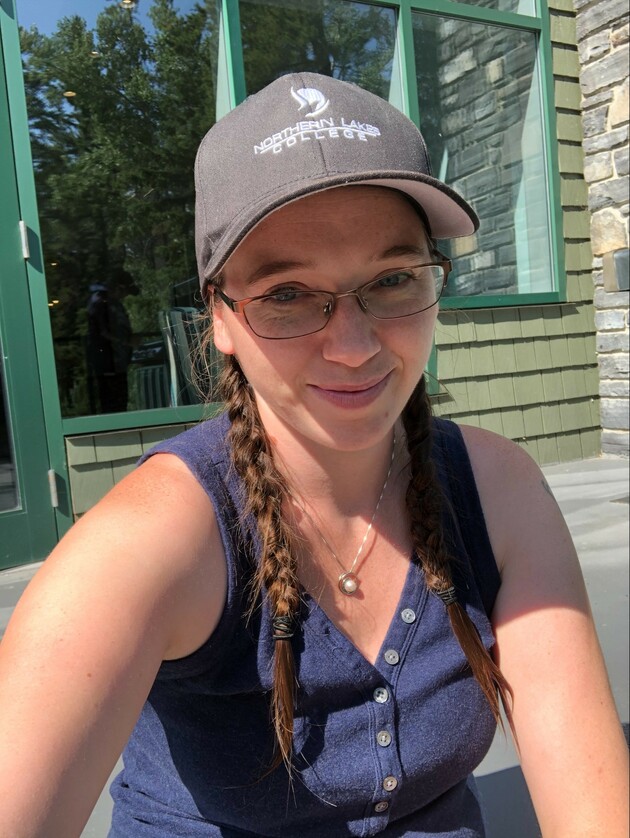 Ashley Benn always had an interest in teaching, but struggled to see how she could obtain her Education degree while juggling the responsibilities of raising young children, working as a restaurant manager, and playing an active role as a community volunteer. However, when Ashley learned that Northern Lakes College offered flexible, Supported Distance Learning programs, she realized she could indeed pursue a post-secondary education despite an already full life.
Ashley enrolled in NLC's Educational Assistant Certificate program. Because the program was delivered online, she was able to juggle daily tasks with the programs' schedules, attending classes live when possible, and watching the recordings of any missed classes after her children went to bed. When the COVID-19 pandemic shut down most of the world in spring 2020, Ashley reports that her education was largely unaffected, as the course delivery was already designed to support learning from home.
"It took motivation on my part to stay focused, but the flexibility the programs offered was great. I was able to put my life first, and I returned to homework or classes whenever I could," Ashley reports.
Soon after completing the Educational Assistance Certificate program, Ashley began working as an Educational Assistant, while also taking University Studies courses in preparation for the University of Calgary's Community-Based Bachelor of Education, which is offered in partnership with Northern Lakes College. The program allows students to complete most of their teaching degree in their home communities through online learning. Ashley was able to continue with her own studies while supervising her children's distance learning programs, as the schools in her community routinely closed due to COVID-19 outbreaks and provincial shutdowns, and her husband's shift work schedule limited his availability to help with the kids to every other week. Despite the challenges, she succeeded in maintaining excellent marks in all her classes; a success she credits in large part to the active role her instructors played.
Explains Ashley, "If I sent an email asking for clarity on a subject, I could rely on receiving very detailed and constructive feedback within about 24 hours. They really helped me make independent learning a success and helped me digest any topic that we were talking about so I could improve my understanding and the quality of the work I was turning in."
Ashley continues to be active in her community and her children's school and sports clubs as she nears the completion of her studies. She hopes her story will inspire other parents, who might perhaps be hesitant to take the leap into advanced education. "It's been empowering, it's been a struggle, and it's also been rewarding. And, I mean, if I could do it with everything that's going on in my life, my kids' lives, my family's life, well then I think success is possible for everybody," she enthuses.
In the future, Ashley hopes to teach in a local school in the Athabasca area. Her story reminds all new and prospective students that there is always a way to achieve your educational goals through creative time management, personal determination, and the assistance of supportive instructors.
LEARN MORE ABOUT UNIVERSITY STUDIES PROGRAMS AT NLC »