Counselling Services
---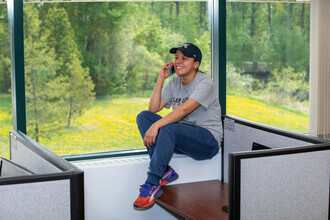 Your NLC Counselling Services team provides a variety of mental health and wellness supports to help you navigate student life. Here are some of the common reasons that students access our services:
· Stress, anxiety or depression
· Loneliness or relationship issues
· Dealing with grief, loss, and life transitions
· Alcohol and substance-use
· Balancing school and life demands
· Understanding appeals and advocacy support
· Accessing community services and resources
Whatever your need, we will work with you to find resources and support. As always, our services are confidential, and free for all current students. Please reach out for more information.
Contact a member of the Counselling Team today.
You are not alone. We are here to help.
1-866-652-3456 ext. 3222 counselling@northernlakescollege.ca
After-Hours and Crisis Supports            Campus Well Magazine
*Please note: We offer short-term, non-clinical mental health services. We cannot complete clinical assessments, diagnose, provide long-term treatment, or complete medical documentation. We can however support you in accessing the services you need. Contact counselling@northernlakescollege.ca for more information.