Students' Association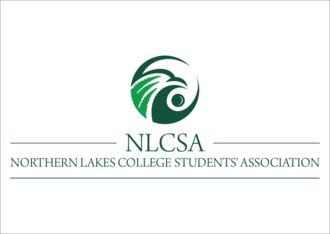 Northern Lakes College Students' Association (NLCSA)
The NLCSA acknowledges that our work is taking place on and across the beautiful traditional territories of many Indigenous nations.
Every student at Northern Lakes College is a member of the Northern Lakes College Students' Association (NLCSA). The NLCSA has up to eight executive leadership members that govern and Advocate for all students at the Provincial level, ensuring that the NLC student voice is heard. We service the students online, at Campus, and in our communities. Understanding that attending post-Secondary comes with many challenges such as balancing academic commitments, maintaining a social life on and off campus, working, and family responsibilities—to name a few.
Student engagement is one of our top priorities in the organization. Students can get involved with their Student Union and share their student experiences or join us on a zoom meet to socialize with membership across the province. Many students have begun with Student union roles at Campuses or online home offices and have emerged to NLCSA leadership. Cultivating lifelong relationships, and a strong social support network. The student union voice brings student concerns and ideals straight to the NLC Board of Governors resulting in growth and support for all NLC learners.  
NLCSA provides 
Student advocacy(Student support)
Bursaries​
Wellness​
Student Community​
Peer Support​
For more information check out the Northern Lakes College Students' Association Web Page.