Human Resource Management Diploma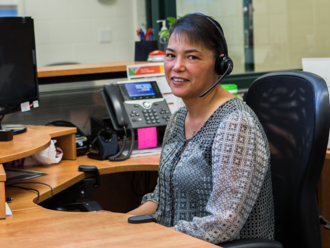 The Human Resource Management Diploma builds upon the concepts in the Business Administration program. You will learn to interpret, understand, and implement labour laws, taxation laws, and human rights standards. Graduates are able to join human resources teams to provide guidance, advice, and leadership regarding issues of employee recruitment, retention, and workplace health and safety.

This program is available to high school students. Talk to your high school counsellor for more information. 
Learn more about Dual Credit.
At NLC, we understand our students need the flexibility to balance work and home. Our Human Resource Management program is flexible enough to fit into your lifestyle:
Take classes from home, work, or on-campus
Delivered online, through Supported Distance Learning
Apply as a part-time student
Students should apply at least 4 weeks prior to the term start date.
Human Resource Management 
Start in September, January, or May. 
The part-time, Human Resource Management diploma program will open up many opportunities. You will continue to build upon the concepts developed from the Business Administration certificate program with courses that include:
Graduates have gained successful employment as Personnel Officer, Staffing Coordinator, Human Resource Assistants, Officers, and Coordinators.  
Further Educational Opportunities
+
Students who successfully complete this program can transfer 60 credits towards a variety of degree programs at Athabasca University.