You Never Know Where Life is Going to Bring You
Posted on Apr 17, 2023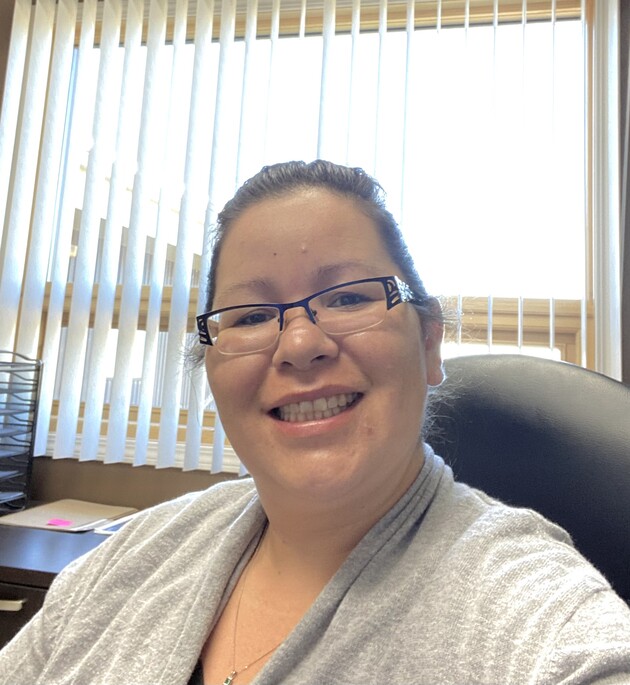 Candace Cunningham's decision to pursue post-secondary education was spurred by a gentle nudge from her father-in-law, Archie Cunningham. Archie, who passed away in 2020, was a long-time employee and board member of Northern Lakes College. She explains, "I was visiting with [my parents-in-law] and just discussing how, since the kids had started school, my days were just not as fulfilling as I'd hoped they'd be. And [my father-in-law] said to me, 'You know, my girl, there is a [Northern Lakes College] campus across from the school, right?' I said, 'Yeah?' and he just said, 'Well, what are you going to do about it?'"
Candace realized her father-in-law was right. All she needed to do was choose an area of interest to study. "I remembered how, in high school, I had actually volunteered as a candy striper in long term care, so I had some health care experience. Then, in grade twelve, I did my work experience in the acute care department. So, when I was a kid, I always liked the idea of working in health care, but life got in the way, and I never pursued my education. When I thought about it more though, I was like, 'Wow, geez, I would love to be a health care aide working with seniors. I love seniors!' And what also appealed to me was that it was only a five-month program, offered virtually. That was perfect – as a stay-at-home mom, I could attend classes virtually and then coordinate with my husband to attend my lab experiences."
With nothing to lose and everything to gain, Candace registered in the Health Care Aide program at Northern Lakes College. She thrived in her studies, and it wasn't long after beginning her career when supervisors encouraged her to obtain her Practical Nurse (PN) Diploma. Again, Candace found encouragement in the words of her father-in-law.
"I was kind of on the fence about how long it would take me to get my PN Diploma after just completing my Health Care Aide certificate. And Archie just said, 'Well, why wouldn't you? You're bright, you know. You're a smart girl. You have a lot of potential. What's stopping you?' And I thought to myself, 'yeah – nothing is stopping me! Just my own fears.' So, I registered in the PN program in 2019."
Candace soon discovered that her second experience at NLC was every bit as positive as her first. "I still have connections with the people on campus," Candace reports, "even after graduation, I felt like I had support and open communications. Like, even if I had questions while at my job, I could just reach out to [former instructors]. The [Northern Lakes College] community is so understanding, and very supportive. It's like a family. It was great!"
During her practicum, and before even graduating from her Practical Nurse program, Candace was presented with an offer of two different positions; one in Health Management and one in Community Health. After being provided an additional ten months of training upon her hire, Candace now works as the Health Manager of Kapawe'no First Nation, and currently serves on the Indigenous Panel for the Alberta Ministry of Health. The goal of the panel is to provide advice and recommendation to ensure the health care system is accessible, relevant, and culturally safe for First Nations, Métis, and Inuit people. She plans on pursuing her Registered Nurse degree within the next ten years, and dreams of perhaps one day becoming a Nurse Practitioner.
"When I look back over the last eight years, it's just been such an amazing journey. I'm very thankful. If I were going to say one thing to encourage others like me to go back to school, I'd tell women to remember that motherhood is just one of our many journeys in life, and that there are many opportunities for advancement, for furthering your education, and for providing financial stability for your family. Reach out to your [local] Northern Lakes College campus. You never know where life is going to bring you."
LEARN MORE ABOUT HEALTH CAREER PROGRAMS AT NLC »