NLC Multi-Faith Program

Supporting students, holistically, is a key principle of the new, NLC Multi-Faith program. With a focus on spiritual wellness, the Multi-Faith program serves all NLC students, inclusive of all faith orientations.

The Multi-Faith program can provide students with:
Spiritual services and guidance that respect individual's unique experiences in order to create meaningful relationships.
An open and inviting environment, reflecting diverse life experiences, free of judgment.
Support during times of distress and bereavement.
Helpful strategies to promote understanding and healing.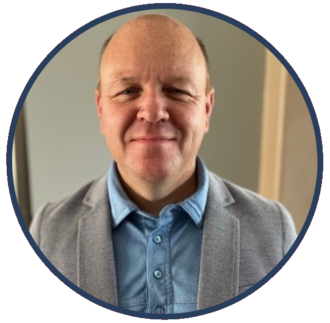 Introducing Pastor Heath Jeffery
Hi, my name is Pastor Heath Jeffery. I am originally from St. Albert, Alberta. After graduating college with a Bachelor of Religion degree, I moved to the Southside of Edmonton to begin my career as a Pastor in 1999. My wife and I remained there for 6 years before moving to Valleyview, Alberta, where we lived until 2008. In 2008 we moved to Lloydminster, Alberta where we remained for 11 years. My family and I moved to Slave Lake in 2019 to pastor Slave Lake Alliance Church. For the last 19 years I have had the privilege to hold senior leadership positions in the church.
In my almost 25-year career, I have interacted with all kinds of people both in and out of the church. I have met and helped people with faith and even those with no faith and those searching for faith. I have been actively involved in public speaking events both big and small for 25 years. I am truly passionate about hearing people's stories and believe listening to someone's story is a great joy and privilege. I care about people and that compels me to care for the spiritual, physical and emotional needs of those in within church and surrounding communities.
I have been married for 28 years and I have 2 adult sons and 1 son finishing high school. I love to play golf and watch hockey and I have even coached and given leadership to a local hockey league in Lloydminster. I can often be spotted at various coffee shops around town meeting and spending time with old and new friends.
Contact Pastor Heath Jeffery
Email: jefferyh@northernlakescollege.ca
Phone: (780) 849-8733