NLC Student Awards Application
​​​​​​​​​​​​​​​​​We understand that funding your post-secondary education can be a challenge. Through the generosity of many individuals, companies, and associations, we are proud to offer a number of financial awards to our students. Awards may be given based on financial need, academic achievement, community involvement, leadership or extra-curricular activities. The award may also be a combination of a scholarship, bursary or a prize.
Frequently Asked Questions on Student Awards
Please check out the NLC Student Awards List​ for bursaries, scholarships and awards you may be eligible for. We also have a Tuition Bursary available to students that are not receiving any financial assistance (including Student Loans and third-party sponsorship).
Video: How to complete a student awards application
Application Forms

For more information about eligibility for each of the awards, click here. Click on the 'Apply Here' button to be redirected to the application form.
NLC Application for Tuition Bursary
+
To be eligible, applicants must meet the following conditions:
Must be enrolled in an NLC program. The tuition bursary is not available to students in programs where fees are forwarded by NLC to the delivering institution.
Financial need.
Paying own tuition and not receiving funding or sponsorship that is designated for tuition payment. The College must be informed of any funding or bursary received during the academic year for which the tuition bursary is approved.
Tuition bursaries that are approved are applied as a credit for tuition for NLC credit programs (per academic year and term).
When an application for tuition bursary has been submitted and a decision has not yet been received, the applicant will be required to either sign a fee deferral agreement or pay full tuition on or before registration day. Established timelines for fee deferrals and
refund procedures will apply upon approval of the tuition bursary.
International students are not eligible for this bursary.
DEADLINE: Application must be submitted one month prior to the end date of the program/course.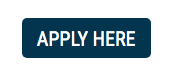 Instructions:

1. Applications can be submitted any time during the academic year.
2. You must be registered and attending either a part-time or full-time program with NLC.
3. Students are only eligible for this award once per term.
4. The Selection Committee will not consider incomplete applications.
5. Applicants will be notified of decision within 5 business days of receipt of application in the      Student Awards Office.
6. Budget section must be completed.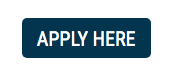 Instructions:
Applications can be submitted before or on the deadline date.
You must be registered full-time (60%, or more, of program credit course load) at NLC in a credit program (Post-secondary, Trades or Academic Upgrading program - please refer to the NLC Awards List for details), or part-time (59%, or less, credit course load of program) if stated in criteria.  Please refer to the NLC Awards List for more information and details.
Please complete only one application form and check all the awards below that you wish to be considered for.
IMPORTANT: Read the award criteria to check your eligibility for EACH award.
The Selection Committee will not consider incomplete applications.
Do not use relatives as personal references.
Budget section must be completed for ALL award applications.
International students are not eligible for the awards listed below.
Please note that it is the applicant's responsibility to make sure that the required documentation is submitted for consideration. 
Processing timelines, and other pertinent information, are available in the Frequently Asked Questions document. 
DEADLINE: October 13, 2023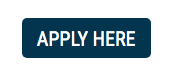 Indigenous Careers Award
+
Eligibility Criteria:
Indigenous Ancestry:
Students must have aboriginal ancestry and be Status Indian/First Nations, Non-Status Indian/First Nations, Métis, or Inuit.
Students must provide proof of their Indigenous ancestry.  Acceptable forms of proof may include one of the following, however NLC may use discretion and accept other documentation (e.g. proof that an ancestor's name has been entered in the Indian Registry according to the Indian Act or as a beneficiary of the Nunavut Land Claims Agreement) on a case by case basis:
certificate of Indian Status, a status card or a band membership card
letter from their band verifying their status
membership card issued by a Métis organization the student is registered with (Metis organization must be a legal entity)
a certified copy of a Nunavut Trust Certificate card or Inuit beneficiary card
letter of support from Indigenous and Northern Affairs Canada or Nunavut Tunngavik Incorporated
a letter of support from an First Nation, Metis or Inuit organization (must be a legal entity) confirming the applicant's aboriginal ancestry
Residency Requirements: 
Students must be a Canadian Citizen or Permanent Resident of Canada and an Alberta resident. An Alberta Resident is:
a person who has maintained permanent residence in Alberta for a period of 12 months immediately prior to attending a post-secondary institution, or
a person whose parents or guardians have maintained permanent residence in Canada for 12 consecutive months and reside in Alberta, or
a person whose spouse/partner is an Alberta resident, or  
a person declared, or who falls within a class of persons declared, to be a resident in Alberta by the Minister
Course Load Requirement:
Students must be enrolled in at least 60% of a full course load.
Students with a documented permanent disability can be eligible if they are enrolled in at least 40% of a full course load.

The post-secondary institution may determine what constitutes a full-time course load in each of its programs.

Students must be registered in the required course load in the fall 2023 and/or winter 2024 term.
A term is defined as a study period of up to 17 weeks in length.
Credential Types: 
Students must be enrolled in a certificate, diploma, applied or bachelor's degree program. Students enrolled in apprenticeship technical training, integrated training, pre-employment or non-credential programs are not eligible.
Other Eligibility (if there are more applications than there are funds to disburse)
If there are more applications than there are funds to be disbursed, additional criteria may include: academic achievement and/or community involvement.
All applicants will be notified, after the deadline, if additional information is required to be submitted.
DEADLINE: October 13, 2023