NLC Student Awards Application
​​​​​​​​​​​​​​​​​We understand that funding your post-secondary education can be a challenge. Through the generosity of many individuals, companies, and associations, we are proud to offer a number of financial awards to our students. Awards may be given based on financial need, academic achievement, community involvement, leadership or extra-curricular activities. The award may also be a combination of a scholarship, bursary or a prize.
Frequently Asked Questions on Student Awards
Please check out the NLC Student Awards List​ for bursaries, scholarships and awards you may be eligible for. We also have a Tuition Bursary available to students that are not receiving any financial assistance (including Student Loans and third-party sponsorship).
Video: How to complete a student awards application
Application Forms

For more information about eligibility for each of the awards, click here. Click on the 'Apply Here' button to be redirected to the application form.
NLC Application for Tuition Bursary
+
To be eligible, applicants must meet the following conditions:
Must be enrolled in an NLC program. The tuition bursary is not available to students in programs where fees are forwarded by NLC to the delivering institution.
Financial need.
Paying own tuition and not receiving funding or sponsorship that is designated for tuition payment. The College must be informed of any funding or bursary received during the academic year for which the tuition bursary is approved.
Tuition bursaries that are approved are applied as a credit for tuition for NLC credit programs (per academic year and term).
When an application for tuition bursary has been submitted and a decision has not yet been received, the applicant will be required to either sign a fee deferral agreement or pay full tuition on or before registration day. Established timelines for fee deferrals and
refund procedures will apply upon approval of the tuition bursary.
International students are not eligible for this bursary.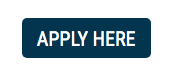 Instructions:

1. Applications can be submitted any time during the academic year.
2. You must be registered and attending either a part-time or full-time program with NLC.
3. Students are only eligible for this award once per term.
4. The Selection Committee will not consider incomplete applications.
5. Applicants will be notified of decision within 5 business days of receipt of application in the      Student Awards Office.
6. Budget section must be completed.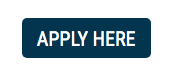 NLCSA Financial Needs Bursary
+
Northern Lakes College Students' Association Financial Needs Bursary
Offered four times a year.  
$400
Instructions:
Applications can be submitted before or on the deadline date.
You must be registered full-time or part-time in a credit course/program.
Please complete only one application form.
IMPORTANT:Read the award criteria to check your eligibility.
The Selection Committee will not consider incomplete applications.
Budget section must be completed.
DEADLINE: December 9, 2022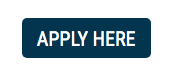 Next deadline will be March 3, 2023