College and Career Preparation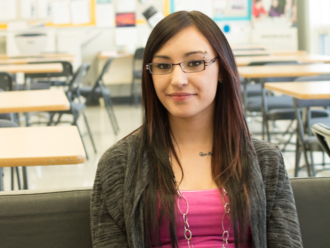 Are you interested in getting into Health Careers, Human Service Careers, or University Studies at Northern Lakes College but do not have the academic requirements? You can get the courses you need with Northern Lakes College. We offer Biology, computer applications, English, and math through Supported Distance Learning.
Study from your home community while you qualify for entrance into a Northern Lakes College post-secondary program.
Delivered through Supported Distance Learning
Available Anywhere
Apply as a part-time or full-time student
The length of the program depends on the requirement of each student
Courses are offered during the Fall, Winter, and Spring terms
These courses are not university courses, and credit does not transfer to other institutions. 
Students may register in one course; three or more courses in a term for full-time status; or complete all courses in the program over three terms.
Applications should be submitted at least 2 weeks before term start date.
Full-time or Part-time
Term 1 September – December 
Term 2 January – April 
Term 3 May – June 


Further Educational Opportunities
+
Part-time campus or home-based CACP students may apply for Foundational Learning Assistance to assist with the cost of tuition, books, and other applicable fees. Visit the NLC Financial Aid, Scholarships & Funding page for more details.