Student Wellness
​​​​​College is a time when you begin to make choices that will determine your adult path in life. Student Wellness is a cluster of programs and services within Northern Lakes College and the Students' Association that are focused on supporting student success by enhancing the overall health and well-being of the Northern Lakes College student body. We are committed to providing you with the necessary tools to help shape this path. By practicing holistic wellness, you will find that your life will be both enriched and better balanced, now and into the future.
---
Recipe Contest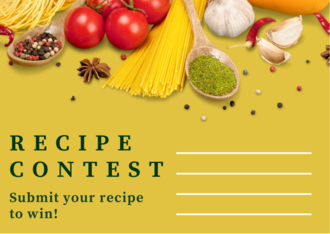 Submit a copy of your favourite healthy recipe for a chance to win a kitchen prize pack filled with essential items for cooking.
Submission will be compiled into an online recipe book that students can access.
---
The 5th Annual NLC Walk 100 km in 100 days Challenge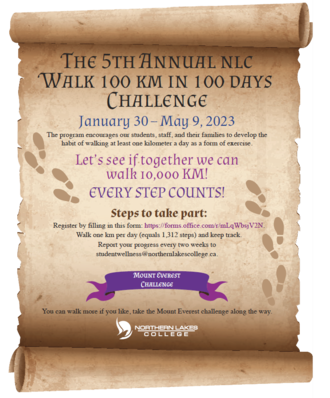 January 30 – May 9, 2023
The program encourages our students, staff, and their families to develop the habit of walking at least one kilometer a day as a form of exercise.
Let's see if together we can walk 10,000 KM! EVERY STEP COUNTS!
Steps to take part:
Mount Everest Challenge
You can walk more if you like, take the Mount Everest challenge along the way.
---
LivingWorks START Suicide Prevention Training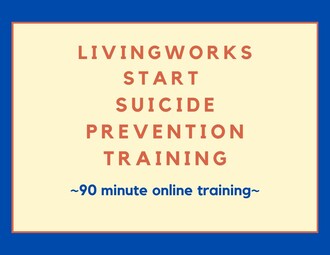 Learn how to recognize the signs of suicide and develop the skills to connect someone to help and support.
Now offering students 90-minute online training. Please sign up below.
---
Student Wellness Kits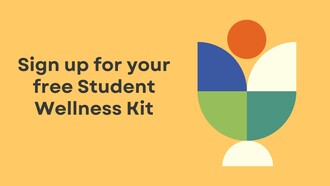 Sign up for your free Student Wellness Kit. We have included items to support your well-being as well as information on resources that we hope you will find helpful on your journey as a student.​
Please sign up below to receive your free Student Wellness Kit
---
Virtual Food Hub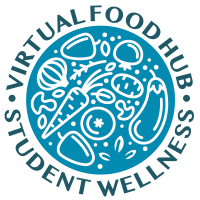 NLC Student Success is offering a Virtual Food Hub program for part-time and full-time NLC students who are facing food insecurity.   
Food insecurity is the state of being without reliable access to a sufficient amount of affordable, nutritious food.1
Student Success recognizes that food insecurity is important to one's mental health. Financial constraints due to rising grocery costs, living expenses, and educational costs all contribute to food insecurity.
---
Wellness Passport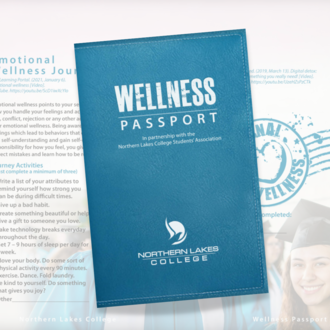 Basics: The Wellness Passport is an introduction to the importance of participating in 8 dimensions of wellness. Your wellness health can help you achieve feelings of balance, enhance your connection to others and ensure you are ready to meet life's challenges. Each of the Wellness Journeys have several fun and interesting challenges and tasks to improve your personal wellness.
Every time you complete a challenge within each journey, place a check mark or date next to the challenge and also place a date into one of the wellness stamps on the page date next to it - it's that simple. The stamps represent the achievement you have made within each of your Wellness Journeys.
Sign-Up: Register anytime throughout the school year. Let us know that you are participating in the Wellness Passport by filling in this form. Sign up is free.
If you have any questions on the passport please contact studentwellness@northernlakescollege.ca
In partnership with the Northern Lakes College Students' Association
---
Student Wellness Community Events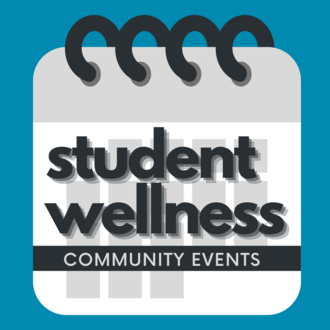 Building a sense of community and belonging is important to our overall health. Student Wellness strives to cultivate the health and wellness of our students – physically, mentally, and socially by increasing awareness of wellness opportunities in your community.  
View Student Wellness Community Events




---
Connectivitea Program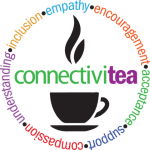 Take a break from your studies, sip a cup of tea, and connect with your peers.
Connectivitea provides students with opportunities to build stronger social connections with their peers to enhance student's overall well-being. 
---
Campus Well E-Magazine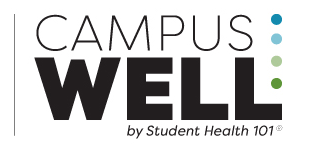 HOT of the PRESS! Find campus resources, helpful tips, interesting articles, and ways to promote your health and wellness. 
Click here to read the e-magazine.

Don't forget to check back every Wednesday for brand new content!

Contact Student Wellness by email: studentwellness@northernlakescollege.ca