Prospective Students
Flexible Delivery. Supportive Community.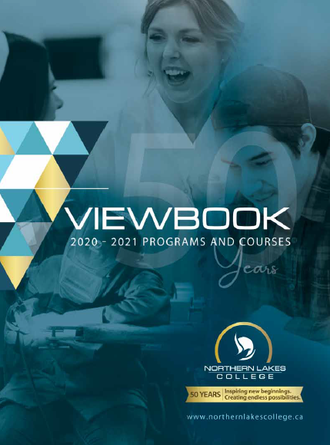 Prospective students, explore your options! Northern Lakes College provides top-quality post-secondary education right where you live, using technology that connects you to your instructors and other students throughout northern Alberta. We offer a wide range of programs, including:
Academic Upgrading
Apprenticeship Trades
Business and Administrative Studies
Health Careers
Human Service Careers
Pre-Employment Trades
Resource Technology
University Studies
Continuing Education & Corporate Training
We know that making choices like these can be overwhelming and we are here to help. Please contact us to discuss your options and we will be happy to help you plan a path to reach your educational goal! Inside the NLC Viewbook you will find information on programs, courses, student residence, financial aid, scholarships, and much more.
Delivery
Face-to-Face: Courses where the instructor and the students are interacting at the same time, at the same physical location. 
NLC LIVE Online™: Scheduled classes online, where students log in to a program (Blackboard Collaborate™) with instructors and peers on the same day, at the same time.
NLC Anytime, Anywhere: Courses where you do not have scheduled classes, but where you log in to a program online (Moodle) at any time and do your work. 
Blended: Courses where you have a combination of face-to-face and online (NLC Anytime, Anywhere and/or NLC LIVE Online™).
Dual Credit: Students in high school can experience College programs while earning post-secondary credits.
We want students at Northern Lakes College to succeed, and so we offer many services to our students. From libraries that can provide extra information for projects, to Counselling Services, or Learner Success Services. Northern Lakes College has the tools you need to make your time with us as successful as possible. 
For more information, please click on the links below, or use the side menu to the right:
NLC LIVE Online™ Makes all the Difference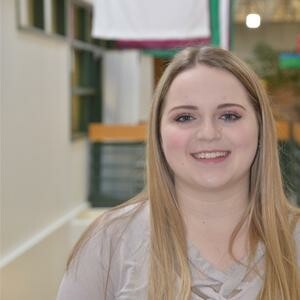 When Erin Mitchell and her family needed to be in Newfoundland to be with her ailing grandmother, the College's innovative NLC LIVE Online™ delivery model allowed her to continue her studies. The University Studies student didn't miss a beat when it came to her classwork during the month away.
Watch Jeremy's Story